NEW – Return of the Soul © album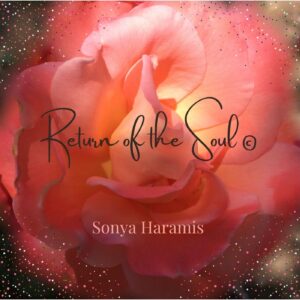 Return of the Soul, Sonya Haramis' debut album of beautiful New Age music, is now available on all major streaming platforms, including Spotify, Pandora, iHeartRadio, Apple iTunes, YouTube, Amazon Music, Facebook, Deezer, Tidal and others around the world, as well as CDs from retailers such as Amazon and CD Baby.
Click here to listen to free audio clips and order!
Every piece of this creation — including the exquisite rose who gifted us with her presence for the album cover, and the love poured into this music — is meant as a source of joy for all of us.
Remember who you are. Remember where you came from. Return of the Soul.
__________________________________________________________________________________________________________________________________________________
The Adventures of Lumi Nary Light ©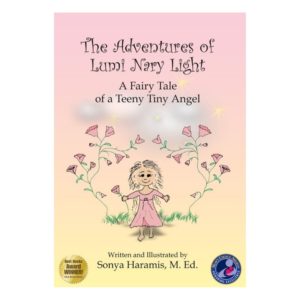 A delightful children's book from Sonya Haramis, award winning author, for young readers ages 5-8 beautifully told with loving lessons of wonder and magic.
Lumi, a teeny tiny angel, has to earn her wings by bringing Betsy and Sammy safely back home by dawn. They ran away and can't find their way home. Now they're trapped in evil dark woods. Lumi finds them and takes them on sparkling magic trips they'll never forget and fights evil forces trying to stop her.
Join the adventures when Lumi takes them on magical trips to meet the Good Spirit, the Water Sprites, Twink the star, the Sun and the Moon, and even teaches Betsy and Sammy how to meditate and visualize.
Will Lumi get Betsy and Sammy home by dawn and earn her wings? Or will they be trapped in the dark woods forever?
The Mom's Choice Awards® has named The Adventures of Lumi Nary Light A Fairy Tale of a Teeny Tiny Angel, written and illustrated by Sonya Haramis, among the best in family-friendly media, products and services.  The Award for this book is for Fantasy, Myths & Legends for ages 5-8.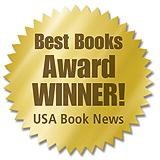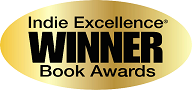 "…Sonya Haramis will establish herself as one of the great spiritual storytellers of our time…" Liz Illgen for Retailing Insight (formerly New Age Retailer)
Available on Amazon.com and New Leaf, and by special order at local bookstores.
---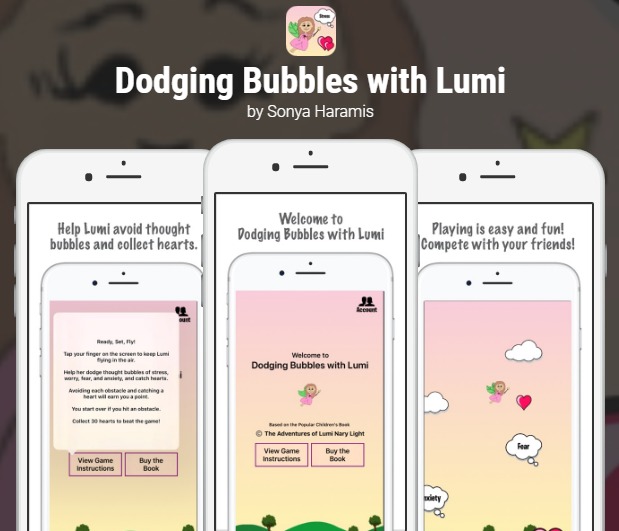 Dodging Bubbles with Lumi © App 
The main character of Dodging Bubbles with Lumi © is a little angel named Lumi. To get the highest score—and win medals—you have to save her from thought bubbles floating her way. By keeping her flying, you can help her dodge these bubbles and capturing hearts to get points.
Dodging Bubbles with Lumi © is based on the children's book The Adventures of Lumi Nary Light a Fairy Tale of a Teeny Tiny Angel ©. The book helps children (and adults) avoid stress and anxiety, and calm their minds to let these bubbles float away in a fun way. It helps them relax and focus on good feelings, like love.
This game is for children (and adults) who suffer from anxiety, stress, and fear. This game teaches them to avoid and overcome these feelings by saving the little angel, Lumi, from these thought bubbles and focusing on love.
Features:
Keep Lumi flying in the air and avoid all the thought bubbles floating her way.
If Lumi is hit by a bubble, you have another chance.
You get points by dodging bubbles and catching hearts.
Earn points to win medals.
Game is calming, yet fun.
Feel the love and good luck!
Download this game, fly, dodge, catch hearts and have fun!
In game instructions:
Ready, Set, Fly! Tap your finger on the screen to keep angel Lumi flying in the air. Help her dodge thought bubbles of stress, worry, fear, and anxiety. Avoiding each bubble and catching hearts will earn you points. You get another chance if Lumi flies into a bubble. Collect 30 hearts to beat the game!
Works with iPhones, iPads, or iPod touches running iOS 10 or above.
Download the App