Biography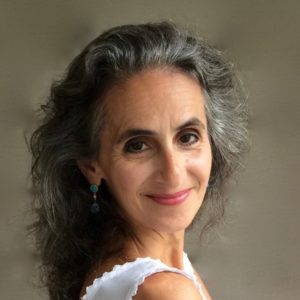 Sonya Haramis, M.Ed., is an award-winning musician and author of inspirational books and action-adventure wisdom stories. She is a storyteller who weaves ancient wisdom into modern stories. Through her 10 award-winning books, she shows us we can find our power within—especially when we think all is lost—and rewrite our future. Sonya shows us that even when we are broken, there is hope.
Sonya's music includes her instrumental Christmas Holiday song StarLight, which follows her debut New Age album, Return of the Soul, a serene collection of angelic instrumental music and Global Music Awards Winner. Distributed through CD Baby and registered with BMI. For sync and licensing of music contact Sonya Haramis.
Her books have won 10 national book awards and endorsements from Deepak Chopra, James Redfield, Dr. John Gray and others. Liz Illgen, of Retailing Insight (formerly New Age Retailer) wrote, "…Sonya Haramis will establish herself as one of the great spiritual storytellers of our time…"
Sonya's latest gift book of inspirational photos and sayings called, Moments, invites readers to escape, dream, reflect, meditate and relax. With lush photographs of ocean, beach, sky, sunset, night time sky, roses, and crystals, readers are reminded they are surrounded by peace, beauty, and grace.
Her children's book, The Adventures of Lumi Nary Light A Fairy Tale of a Teeny Tiny Angel, which Sonya also illustrated, is an inspirational fairytale about a tiny angel full of love who teaches young readers to find their courage and shows them that even the smallest of us can earn our wings and find our power. She wrote an animated film script and developed an App called Dodging Bubbles with Lumi, both based on the character of Lumi.
Sonya also wrote a film script based on her second book, The Circle of Olympians…Return to Power, an action-adventure wisdom story whose heroine claims her power and destiny.
Sonya is also the author of Gracious Gifts…Expressions of the Divine, a book of inspirational parables endorsed by Deepak Chopra, James Redfield, Dr. John Gray, Midwest Book Review and others.  This book was an Award Winner in two categories of the National Indie Excellence Awards 2008: Religious Fiction and Short Story Fiction.
She hosted Keeping the Path Lit, on Blog Talk Radio where she interviewed inspirational luminaries of our time, and is returning to air soon! She is a Nidan (second degree black belt) in Aikido. Sonya holds a master's degree in counseling psychology from Boston University and a bachelor's degree from Boston College.
More about Sonya
Sonya began drawing at an early age. She and wasn't very good at it, but she loved it. The first and only thing she was able to draw were eyes. She kept drawing eyes and knew there was more to the character than she was able to draw. Eventually, that little spirit with the special eyes would become Lumi, the tiny angel and main character in Sonya's children's book –-The Adventures of Lumi Nary Light, A Fairy Tale of a Teeny Tiny Angel, and in her new App, Dodging Bubbles With Lumi.
Sonya still uses her eraser more than her pencil when drawing, but she has learned it's the way her creative process works and that mistakes are one way through the creative portal; and simply allow them to be. Creativity cannot be judged, only felt.
Sonya, as a child, would dream and imagine stories that held messages she was too young to understand, but she knew they had meaning and might be able to help people. It took many years and processes to figure out how to best share those stories with people, and hopefully offer comfort and hope through them.
Years ago Sonya wrote and published her first book of inspirational parables, Gracious Gifts…Expressions of the Divine, which was endorsed by Deepak Chopra, James Redfield, Dr. John Gray, and Ali Brown.
Spending time in nature, connecting with others…these have always been doorways for Sonya to write, to share her stories and the wisdom that comes through them, which is gifted to Sonya to share.
Another creatively transformational moment was when she traveled to Greece after some of her elder relatives passed on. She felt she would be able to feel them there, be with them, communicate with the land they originally came from and have a better understanding of herself.
The land spoke to her. Sonya was trying to immortalize her lost loved ones in story, and what she wrote eventually became a myth. Stories and myths help people make sense of their lives; each generation has to discover the truths for themselves.
The land and the ancient monuments spoke to her soul and she kept a diary every day of her trip, which eventually was woven into The Circle of Olympians, her modern Greek myth. Since she kept seeing the story in her mind's eye—and readers said they saw it too—she co-wrote a film script for her myth and hopes to bring it to life on the big or small screen; she is also writing the sequel and developed a video game proposal for the myth.
Lumi (her children's book character), who has wanted to play her whole life (much like Sonya), wanted to come out and play…and spread love! So Sonya wrote, illustrated and published The Adventures of Lumi Nary Light, A Fairy Tale of a Teeny Tiny Angel.
Lumi has always been very alive to Sonya, and sweet readers wanted to see her come to life. So Sonya co-wrote an animated film script for Lumi, and that's why she developed her App called Dodging Bubbles with Lumi, and hopes Lumi brings a lot of love and joy to everyone.