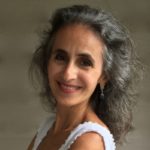 Keeping the Path Lit on Blog Talk Radio
About My Show
Tune in to hear interviews with world-renowned luminaries, such as Thaao Penghlis, Dannion Brinkley, Dom De Luise, Lynn Andrews, Marc Allen, John Tarnoff, Arielle Ford, Dan Millman, and others.
Get inspired, see life in a fresh new way, and love one another. Receive guidance and learn ways to listen deeply to your own inner voice. We'll share dreams, hopes, and intentions. Help is always available if you still yourself and listen deeply.
Stars carry and reflect the light. We can be that light and guiding northern star for one another in dark times. There is still light in the world. Together, let's be a compassionate beacon for each other, and keep the path of life lit for one another
Listen to Sonya's online radio show on Blog Talk Radio.  Her inspirational guests and topics teach us that we keep the path of life lit for one another.